Hi, I'm Andrew.
Most people call me Couch.
It never fails.
Native North Carolinian,
born and bred,
living life on the west coast.
I share my apartment with a dog named Blue.
Sometimes I force him to hang out with me.
If I can catch him.
I watch a lot of true crime documentaries.
Usually right before bed.
I'm in the background of a scene in Patch Adams.
99% sure.
*​See exhibit A below.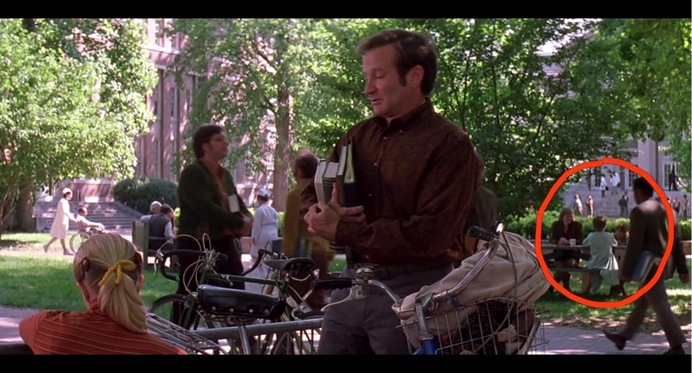 *exhibit A
I'm 6'5",
so I'm highly skilled at reaching tall shelves and cabinets in the office.
...unless there's a 6'6" person there - then I'm pretty much useless.
UNC basketball is a religion to me,
and Duke represents all that is unholy.
Blessed be the Tar Heels.
I held the record for eating a 24 oz. hamburger in the fastest time
at a now-closed burger establishment in Greensboro, NC.
My reward: indigestion.
​
I once hiked 165 miles of the Appalachian Trail over 19 days,
sleeping under a tarp and bathing in random bodies of water.
It wasn't entirely on purpose.
Best thing about being an adult:
If I want to eat cake for breakfast,
​I eat cake for breakfast.
​